Sustentabilidade
Dia Internacional da Família: Population Dynamics, Reproductive Health and Climate Change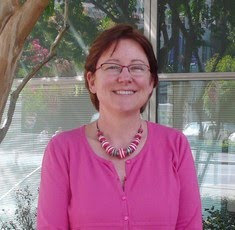 Karen Hardee,
PAI
's Vice President of Research, presented PAI's recent research on population and climate change at the International Policy Symposium on the Connection between Population Dynamics, Reproductive Health and Rights and Climate Change in London on March 1st,2010. This meeting was organized by the British Medical Association, the Population and Sustainability Network, Commat (the Commonwealth Medical Trust) and Partners in Population and Development, in collaboration with a number of co-sponsors, including Population Action International. The participant list included ministers from three African countries (Kenya, Uganda and Tanzania) and three from the UK, which created an extraordinary opportunity to link research and programs with policy options and challenges.

Karen Hardee spoke about challenges of adaptation, the link between adaptation and sustainable development, and the implications of adaptation funding for family planning and reproductive health. Karen's presentation built on PAI's recent research on how population and reproductive health are addressed in National Adaptation Programmes of Action (NAPAs). NAPAs are blueprints developed by least developed countries for addressing their most immediate and urgent adaptation needs. PAI's research found that while NAPA countries recognize rapidly growing population as a problem in adapting to climate change, the countries are not suggesting projects to address population through family planning and reproductive health. These findings were well received and the meeting participants communicated the need to understand adaption funding and how it relates to development planning, family planning and reproductive health.

PAI has had a research interest in Ethiopia and Madagascar for many years. These countries' perspectives on population and environment were prominently featured in the meeting. PAI's partner Negash Teklu of Consortium for Integration of Population, Health and Environment (CIPHE) spoke about Population, Health and Environment Programs (PHE) in Ethiopia and Vik Mohan of Blue Ventures presented compelling evidence about combining family planning with marine conservation in Madagascar. The meeting participants were very interested in the PHE approach and asked about the role of community participation, women's empowerment and the possibilities for scale up.

Overall, the meeting sustained a sense of urgency. From a slide showing "the end of geography" with the rise of the sea nearly engulfing Dhaka to the pressing needs expressed by African policymakers, the message to climate skeptics was clear: skepticism kills. The Minister of Finance and Planning noted that Uganda is already feeling the effects of climate change – they now have a ministry for disaster preparedness, which Uganda never before needed. The Minister of Health from Tanzania said that he sees the health effects of climate change – malaria has spread to new areas. Lastly, The Minister of Health from Kenya said that the government is ready to do integrated programming but that they need guidance on how to implement such programs. He also asked for global solidarity on climate change. PAI is continuing to work towards that goal. With more meetings like this one, hopefully many more will join us.

loading...
-
Ranking Of The Climate Change Vulnerability Index - Maplecroft
Big economies of the future - Bangladesh, India, Philippines, Vietnam and Pakistan - most at risk from climate change21/10/2010 A new global ranking, calculating the vulnerability of 170 countries to the impacts of climate change over the next 30 years,...
-
Um Estudo Científico De Elevado Interesse: "estamos Realmente Adaptados às Alterações Climáticas?"
November 1, 2010 Download the PDF press release here Find the scientific article in Global Environmental Change here Download the scientific article as a Word document here McGill Study Asks "Are We Adapting to Climate Change?" Delegates from around...
-
Fao Paper And Policy Brief On Food Security And Agricultural Mitigation In Developing Countries
FAO has prepared a paper which underlines the need for more interrelated solutions to the interrelated challenges of food security and climate change. The paper addresses possibilities for maximizing synergies (mitigation and co-benefits) and minimizing...
-
The Population Delusion, New Scientist
25 September, 09 by Alison GeorgeMagazine issue 2727 THINK of the biggest crowd you've ever been in - perhaps 50,000 in a sports stadium. Just 6 hours from now there will be that many more people in the world, and another 50,000 in the following...
-
Documentário Da Semana- Genetic Roulette
Here two sites with same video due to prevent someone close their account. Disclose.tv - 'Genetic Roulette, the Gamble of our Lives' [Jeffrey M Smith] When the US government ignored repeated warnings by its own scientists and allowed untested...
Sustentabilidade